Our Staff

Jay R. Rury has provided fine-instrument repair services and bow rehairing to the music community in the Dallas area since 1975. He opened the Rury Violin Shop in 1985 in the Oak Cliff section of Dallas. After 21 years there, in August 2006 Jay moved the shop to Richardson, at the northeastern edge of Dallas. Member, Violin Society of America.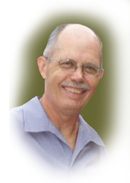 Duncan Beaver, sales and repair associate, began learning repair with Jay in 1990 and in 1993 came to the shop full-time, bringing 20 years' experience as a professional musician, private violin teacher, and public school orchestra director and strings teacher. And now his 37 years' teaching, playing, and repair background makes him uniquely suited to assist in the search for exactly the right instrument.

Shelley Caldwell has been behind the scenes all along, as part-time bookkeeper and Jay's wife. She retired from her publishing career in 2008 and joined the shop full-time. Currently Shelley is helping with the books and marketing, and is the webmaster.
---

The violin shown at the top of each page was made by Tetsuo Matsuda for Jay in 2000. It is his personal violin, and while we have many fine instruments for sale, Jay could not part with this one.
---
Photos
In August 2006, we moved to Richardson after 21 years in Oak Cliff. Here are photos of the old shop and our opening party at the new shop:
Party Photos 1 Party Photos 2 Party Photos 3 Party Photos 4 Oak Cliff Goodbye